Hey everyone,
sorry for the long long silence. No, I haven't relapsed! Just been busy with life, work, and the random stuff that life throws at one.
Last night my phone beeped a reminder:
"One Year Nictone Free"
Officially I smoked my last nicotine stick on the 12th May, but I kicked the nico-replacement inhaler on the 21st May.
So, here I am. Celebrating. 1 year. No more nicotine.
It was one heck of a rough ride. For anyone with underlying conditions (depression, ADHD, anxiety, autism, for me) quitting nicotine is extra hard.
But doable.
1) Get support
it shall be done! Family, friends, online, doctors, counsellors, pastor, imams, rabbis, etc. Do what works for you.
2) Also get replacement habits in place prior to quit. Something that takes about the same time to finish a cig, and you like immensely. For me it's reading (read about 43 books last year), and languages (I polished up my Dutch, German and Spanish with Duolingo app on my phone).
3) Acknowledge that it'll be a bumpy road. Some days are easier than others. Courage is being able to say "this day blows, I'm gonna throw in the towel for now, and try again better tomorrow"
4) When (if) you relapse, or thinking about it, SOS. Talk to your doctor/psyc/counsellor. For me it's easier to talk about it with a medical practitioner than opening up in a forum.
5) Keep at it! Even if you fell off the wagon, tell yourself "You made a decision to quit! Now quit again!" I relapsed about 3 times after making decision to quit, before it stuck (and after my psych adjusted my meds). Some people need more attempts than others. Keep. At. It.
6) Be nice to yourself during your quit. We've done enough self harm by smoking..... it's kinda naive to think that your body will recover in days/weeks. For some longer term smoker, you'll see the benefits after a year or so! I certainly do
7) Love yourself. For me smoking is a form of controlled self harm that took months of therapy to uncover the reasons for it. Now that I've worked through some of the psychological reasons, it's easier to maintain the quit. Find out your "why", and work on it. Even if you relapse, love yourself, and work on quit again. And reward yourself. Every day that you don't smoke deserves a reward.
My reward for 1 yr Nictone Free: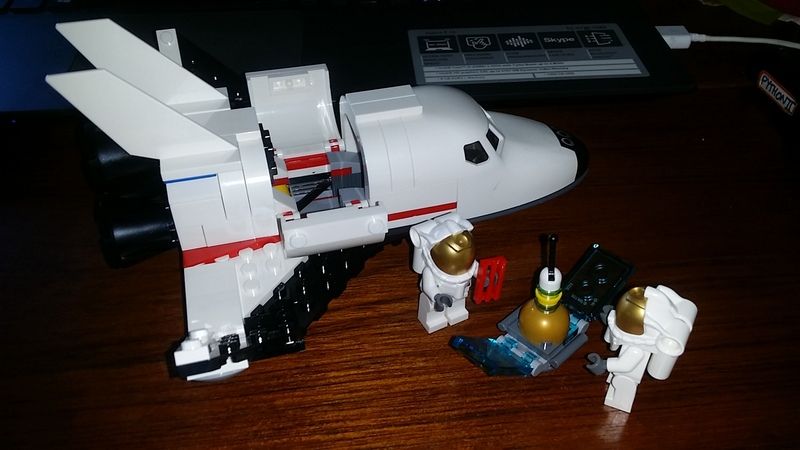 Love you all!
I'll check in more often. Kinda in a middle of a lot of coding assignments, and I know I can spend a whole day here..... but I got stuff to hand in tomorrow LOL.
XOXOXOXOX